The new 'Decoy Assessment' Form which will be utilized with respect to all CRA/NARA sanctioned trials...
The Decoy Assessment was created in order to assist in facilitating standards for future Decoy work in North America. The implementation of this Assessment will help in identifying strengths and limitations; and above all, assist individual Decoys toward self-improvement. This Assessment as well, will ensure permanent documentation of all Decoy performances.
Therefore, accordingly January 2000, all Decoys trialing in Canada and/or the United States, will be evaluated at each trial.
Sincerely,
Ken Jeysman,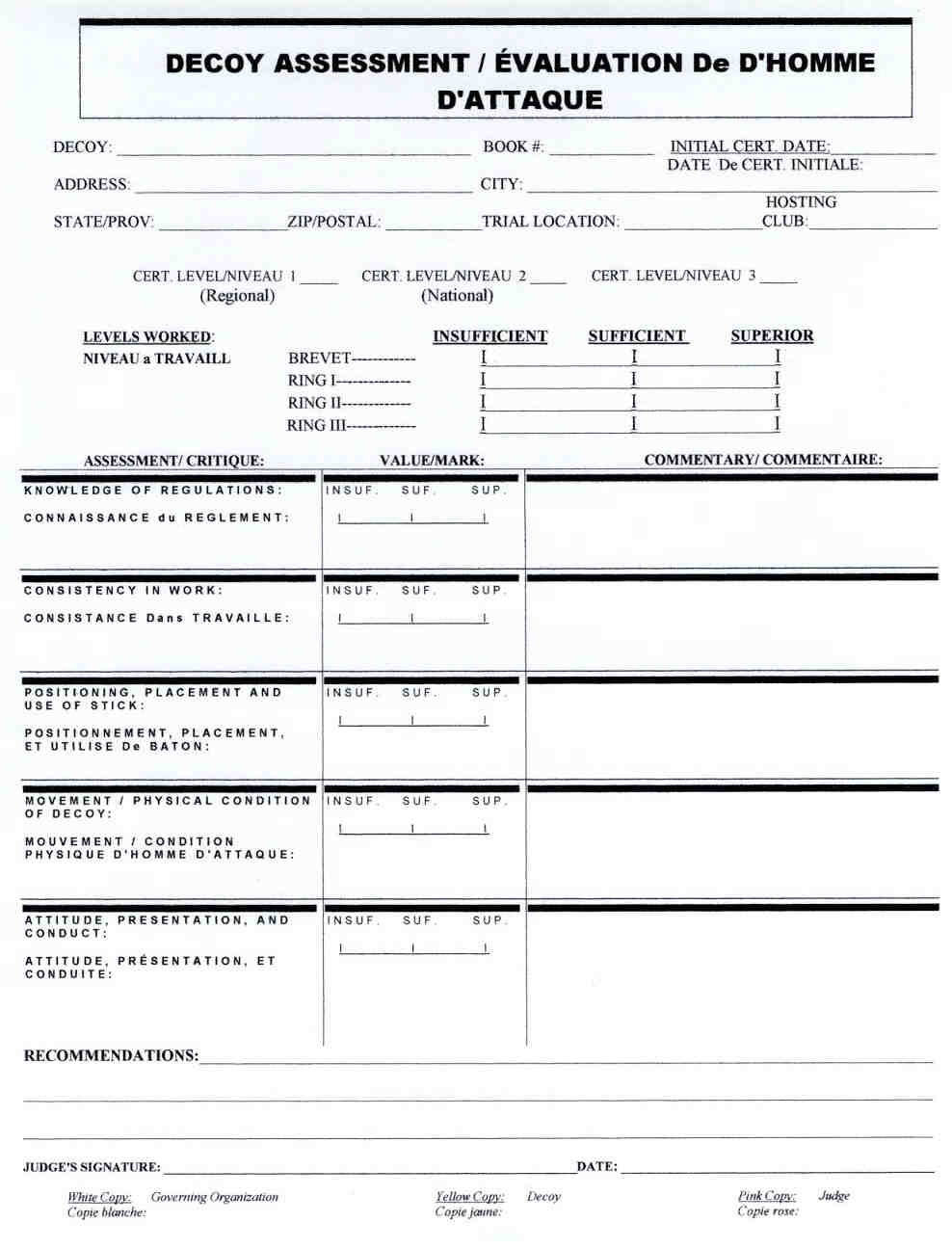 Author: B. Brinac Copyright © 2000 by B.Brinac All rights reserved.
Revised: 10 Dec 2001 10:37:10 -0500 .
Graphics by "http://heavenly-creations.com"